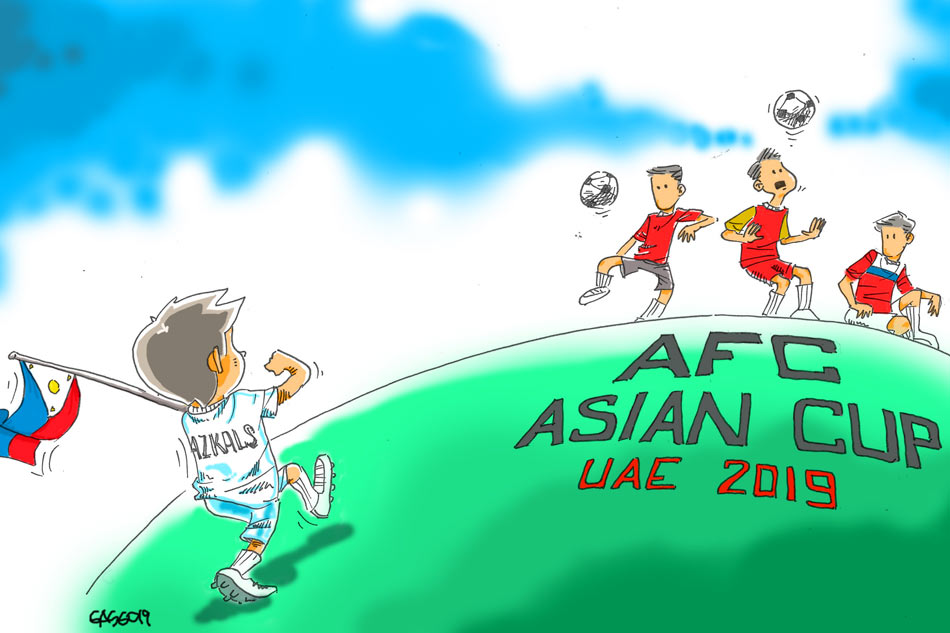 The Philippines men's national football team aims to rewrite
history, as the Azkals participate in the 2019 AFC Asian Cup in
the United Arab Emirates this month.
Coach Sven-Goran Eriksson and his crew
stunned observers with their close 1-0 loss to 2015
finalists Korea, a result that has given the Filipinos
confidence as the tournament progresses.
The Azkals next face
China on Friday, January 11, hoping to score their first
point (via draw) or even snag a historic win in their first
foray in the continental competition.
For more sports coverage, visit the ABS-CBN Sports website.
/video/sports/01/10/19/watch-calvin-abueva-hopes-traslacion-participation-gives-him-better-2019
/entertainment/01/10/19/watch-luis-calls-jessy-the-mother-of-his-children
/sports/01/10/19/how-adrien-broner-plans-to-put-pacquiao-to-sleep
/news/01/10/19/bars-nightclubs-off-limits-to-cops-albayalde-reiterates
/news/01/10/19/pulis-patay-sa-pamamaril-sa-qc